Bei PXLPLY.com arbeiten viele Persönlichkeiten unter einem gemeinsam schlagenden Herzen.
Egal welcher Aufgabenbereich benötigt wird, wir haben für so gut wie jeden Job den passenden Macher. Die eierlegende Wollmilchsau wird man hier vielleicht nicht finden, aber auf jeden Fall die Wollmilchsau. PXLPLY.COM deckt schonmal mindestens so viele Bereiche ab, dass jedes aufstrebende Unternehmen, jeder Veranstalter und jedem hilflos umherirrenden Menschen auf der Suche nach guter Werbung und Design geholfen werden kann, die Tür zum Markt weit aufzustoßen. Für alle weitere spezielle Wünsche haben wir immer einen Fachmann in unserem Netzwerk, den wir nach Belieben hinzuholen können.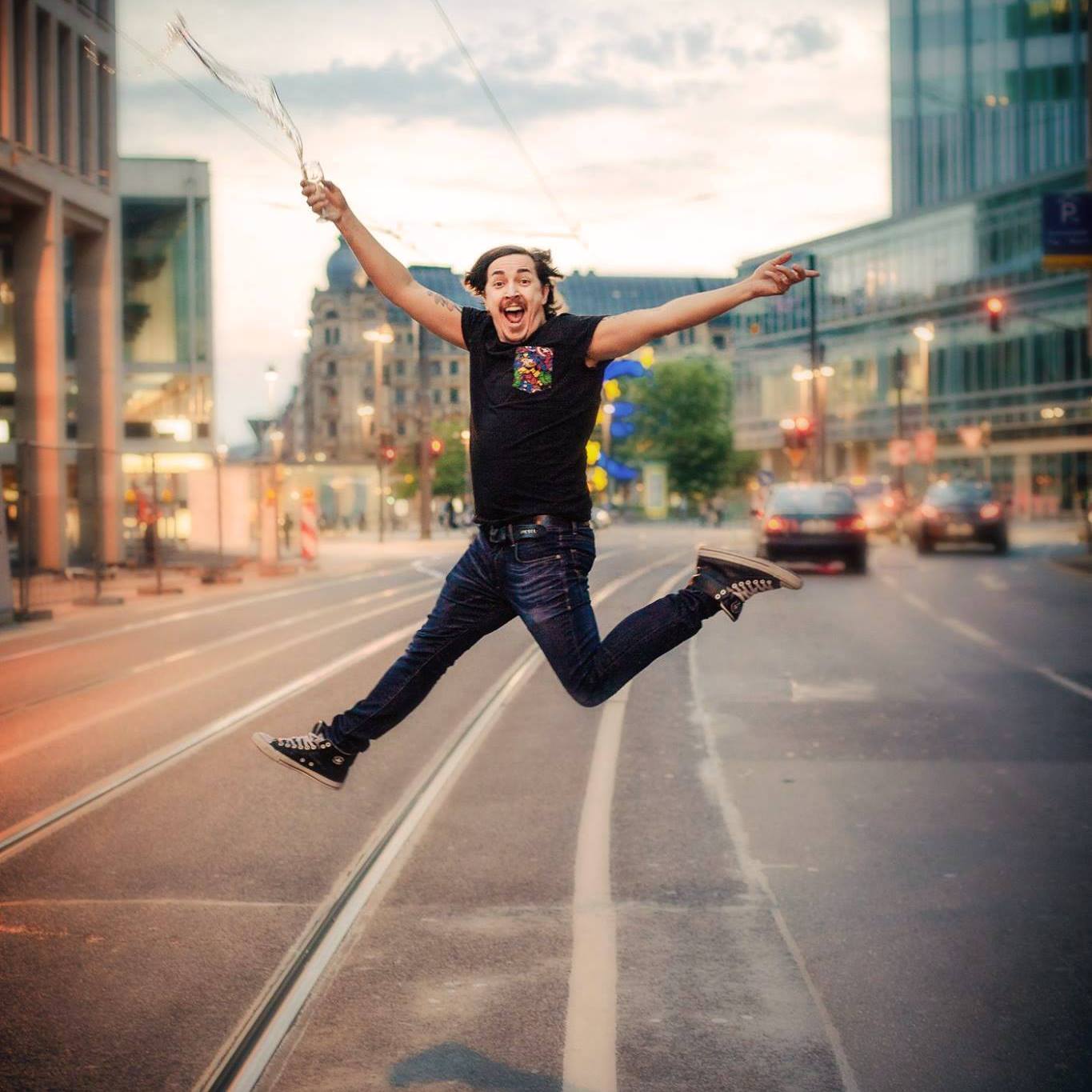 PXLPLY - Media & Advertising
Since I successfully finished my studies to designer for advertising and the media, I have been working full-time and part-time as a graphic designer for various clients from around the world. My activities widened over time for Artists Support and Social Media Manager at larger events.
As an Art Director, I developed the artistic realization of all inhouse advertising and communications measures and accompanied all the creative production processes (eg. as photographs, film scripts, layout, CI and illustration) and took over the artistic responsibility for a customer or a production.
As a Presentation Manager, I was responsible for layout and editing of all pitch presentations and creating graphics as logo/flyer/poster, filming/editing, digital newsletter, maintaining the company's website and social media presences.
Hired as a Presentation Operator increased my area very soon to the editing special orders like CD Cover, invitations, etc., as well as editing of the printed products in Microsoft Office and digital imaging.
From time to time I am inspired as a digital nomad when traveling around the world. I can do my job wherever the WiFi is strong. And by the way, I do the Dive Master and find new friends and like to try crazy new things. Have you ever took a mudbath in thousands of years old cave in the middle of nowhere?
STUDYING TO BECOME A CERTIFIED DESIGNER, SPECIALIZING IN ADVERTISING AND MEDIA
INSTRUCTOR APTITUDE TEST, VOCATIONAL AND PEDAGOGICAL QUALIFICATION
APPRENTICESHIP TO A PRINTER, SPECIALIZING IN OFFSET PRINTING